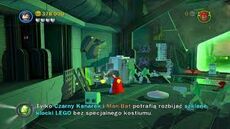 Lex Luthor's Goons are featured in LEGO Batman 2: DC Super Heroes. They can mainly be found in anything owned by Lex Luthor. This could be his Airship or his Juggernaut. They are small and green in colour, just like if they were made out of Kryptonite. They carry small pistols, yet they aren't very strong, and can be easily destroyed.
Ad blocker interference detected!
Wikia is a free-to-use site that makes money from advertising. We have a modified experience for viewers using ad blockers

Wikia is not accessible if you've made further modifications. Remove the custom ad blocker rule(s) and the page will load as expected.